students show their respect during our virtual act of remembrance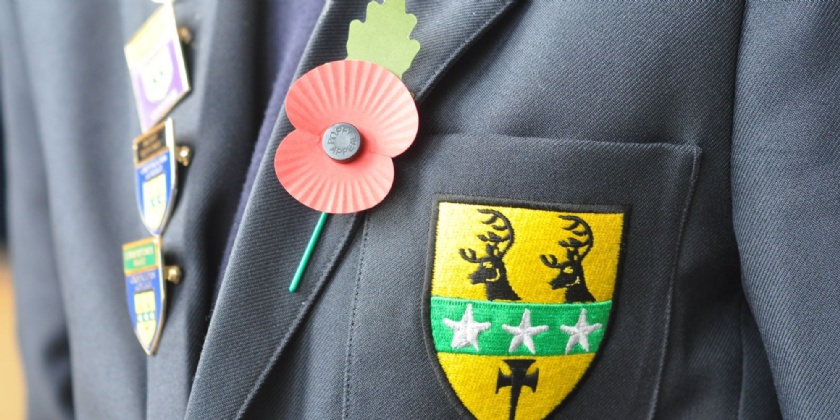 2020 has been a difficult year for many reasons, not least because of the changes to our normal College routines. As a College, we mark Remembrance Day each November with a whole College Act of Remembrance that gathers the entire college community together. This year we wanted to mark the day with something that was significant. The day was restructured to allow a virtual assembly to be shown in every classroom from 10.50am-11.05am. This reflected on the contribution of soldiers, emergency services and even those at home throughout conflicts since World War One.
The virtual assembly was created by our Head of History, Mrs Masson, with the help of our student Senior Team, who recorded poem recitals and testimonials about the bravery and sacrifice of generations past. Our Act of Remembrance culminated with the whole College participating in a two-minute silence at eleven o'clock, which ended with a video clip of mathematics teacher and musician, Mrs Osborne performing The Last Post on bugle. Staff commented on how emotional and moved they felt when hearing the bugle's call break the silence and echo from each classroom and throughout the College campus.
The bringing together of the College in this virtual assembly was a poignant reminder that even with the difficulties of this year we can still come together as a community to remember the service and sacrifice of others.
Thank you to all who were involved in creating our Act of Remembrance and to our wonderful students; each and every one of you showed your respect.