Boulogne 2018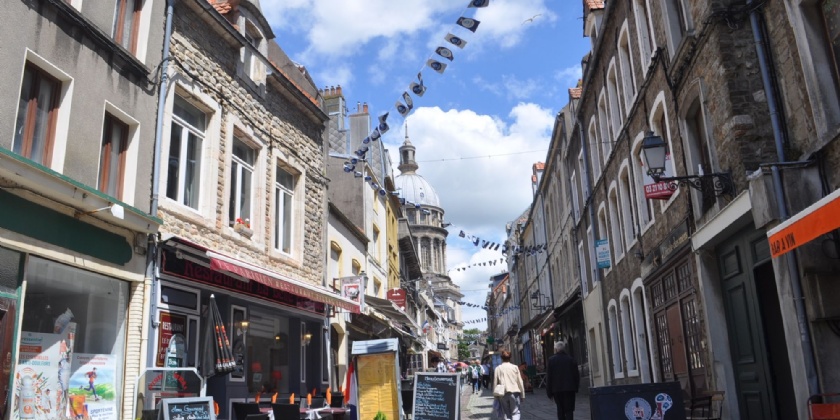 On Thursday 21st June, thirty-four students rose early to embark on a fun-filled day trip to France. The 4am start did not faze them at all and they took it in their stride, keen to travel abroad. At Dover, the students caught sight of the beautiful white cliffs and were greeted with a calm, inviting sea. For many students, this was their first time abroad, so they were keen to go on deck whilst crossing the Channel, and gazed over to a sunny France.
On arrival, we headed straight to the sweet factory "Becasuc" where they discovered how sweets were made. The entertaining owners gave an engaging presentation which our students were invited to take part in. This was truly fascinating and we all learnt a lot!
From there, we headed to the Old Town and took a walk around this historic area, stopping for lunch beside beautiful French architecture. Students then furthered their cultural interest, by heading into local bakeries, cafés and shops, ordering food and drinks in the foreign language. Some took videos and photos of their achievement, whilst others enjoyed their refreshments.
Finally, we ended the day at "Cité Europe" with a supermarket challenge, a spot of light shopping and a Crêpe (pancake) at the famous French "Flunch" restaurant.
What an incredible day, filled with French, friends and fun. C'était super!