Year 9 take part in virtual Stand up conference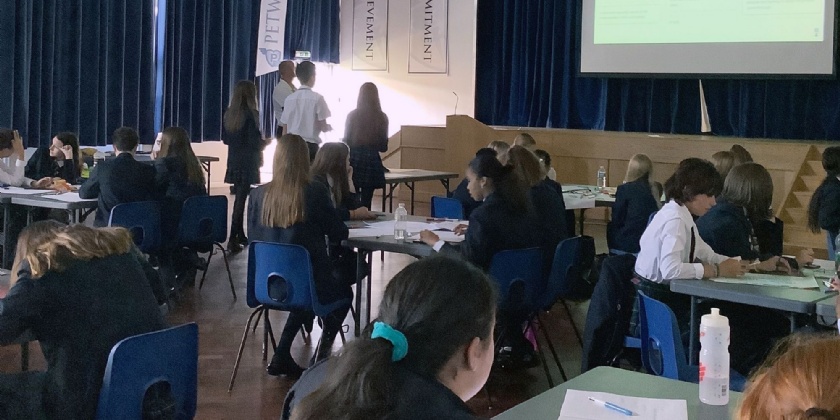 Today at Crookhorn our Year 9 Sociology students took part in the virtual Stand Up conference, run by Beyond This.
This involved listening to lots of guest speakers from students (Year 4-Year 13), doctors, ex-teachers and protesters, all talking about their experiences with inequality and how we can combat it. They worked independently to write some great revision notes, but also got the opportunity to get involved in the discussion by asking questions virtually and voting on polls; both of which our students got a mention.
Students managed to reflect on their open mind by participating in this conference and challenging themselves by being resilient through their mistakes and overcoming them.

Here's what our Year 9 students had to say about the event:
"I liked learning about people's experiences first-hand."
"I learnt about different people's backgrounds and that not everybody is the same - everybody has their struggles, and it's ok to struggle."
"I like learning how to set up a peaceful protest."
"The conference was fascinating because I could relate to some of the things being said. It gave me reason to do something about racism towards me or anyone facing it. I think it was a great experience."