Exploring Hampton Court Palace and the Tudor dynasty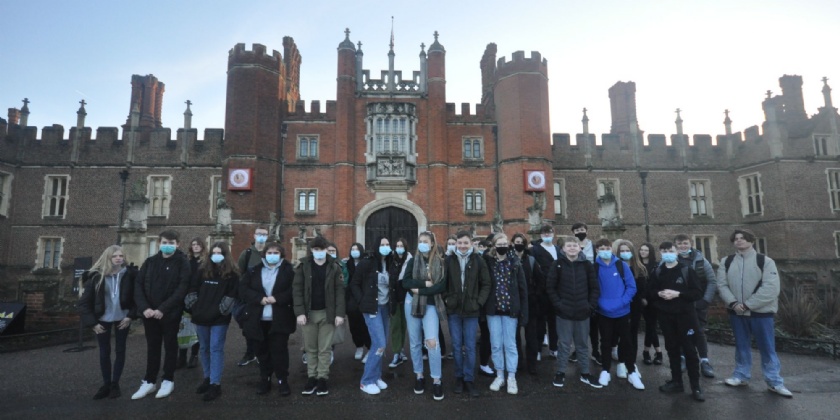 Last week we journeyed to London with 46 Year 10 & 11 students to Hampton Court Palace, the stage for the public dramas and private lives of Henry VIII, his 6 wives and the courts beyond.
In preparation for their GCSE History exam students got to see first-hand where courtiers plotted and spied to further their careers, where Henry's marriages were celebrated and mourned and where the future of the Tudor dynasty was secured. Steeped in History the site itself was beautiful as we walked up to it across a frost covered field.
We spent the morning exploring the palace and the grounds, including the Tudor kitchen, the Great Hall, the Clock Court and the Royal Pew, which housed Henry VIII's crown. Students behaved beautifully throughout the tour and engaged in their surroundings. The second part of the day involved a KS4 GCSE workshop. Source analysis, role-play, and coming to supported judgements were the objectives and our guide was very impressed with the student's level of knowledge.
A very worthwhile day!