Open Evening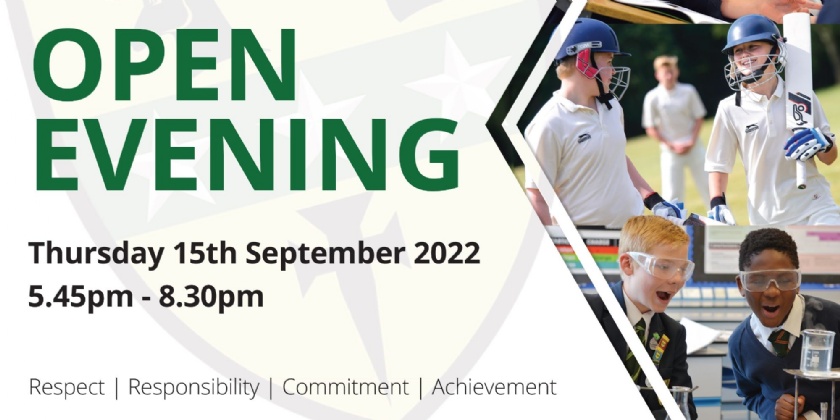 15th September 2022 - CLICK HERE for more information
At Crookhorn College we understand that the decision about which school your child chooses to attend in September is one of the biggest decisions you will make as a family. Therefore, we want to provide you with as much useful information as we can, to ensure you are able to make an informed decision.
Our Open Evening takes place on Thursday 15th September 2022
5.45pm - 8.30pm
Headteacher's talk at 6.00pm and 7.00pm with an opportunity to speak to the Headteacher and the Senior Leadership Team afterwards.
Our Open Evening is a very popular and key event for giving you the opportunity to immerse yourself in the unique ethos that makes Crookhorn stand out against other local secondary schools and has once again resulted in us being an oversubscribed College.
You will have the opportunity to hear from our Headteacher about her vision for education at Crookhorn and from our Head Boy / Head Girl about what it's like to be a student at the College.
The majority of your evening will, however, be spent visiting all areas of the College to find out about the full breadth of subjects and educational experiences that are on offer to your child if they attend Crookhorn.
Our prefects are on hand to give you a personalised tour, or you are more than welcome to follow our clear signage and work your way around the College at your own pace.
Whilst Open Evening is a fantastic experience, we do also offer personalised tours during a normal College day - so that you can really see and understand what the learning experience at Crookhorn is all about.
To book a tour of the College, please contact Liz Buchanan on 02392 215 120 ext. 263
Email: admin@crookhorn.hants.sch.uk
As well as our Open Event, we have a range of virtual Open Evening content that is available to view below. This includes the Headteacher's welcome, our College Prospectus, and a performance from our College Rock Choir.
Crookhorn College welcome video

Rock Choir performance — Sweet child o' mine


College Prospectus