February 2019 blog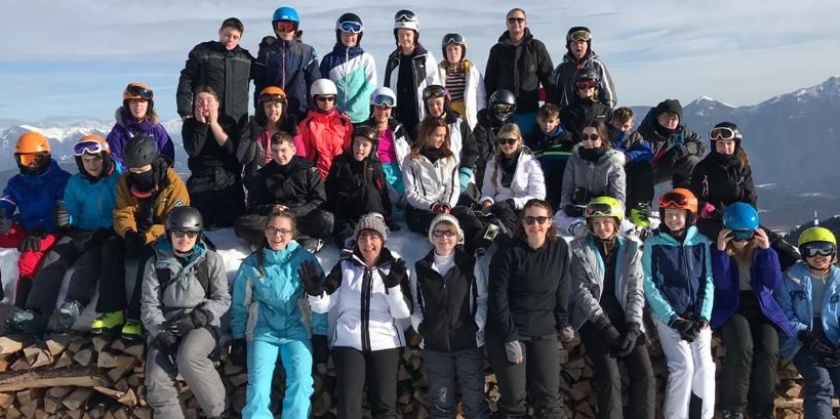 This month I have focussed on the well-known quote from Henry Ford: "If you say you can and if you say you can't, you are always likely to be correct" with students across the College. I have also talked about the need to recognise that if you really want something then you must get up and go get it; no one will bring it to you on a plate. During February, the students have had a real chance to experience the accuracy of these beliefs with great outcomes.
Firstly, we had our Year 10 work experience. Due to our changing curriculum structure and the introduction of an early entry GCSE for Year 10, we have had to reconsider where we place our work experience for Year 10. I know that many schools across the country have either stopped doing work experience altogether due to the pressure on curriculum time or have pared it right down, but this was never an option for us here at Crookhorn.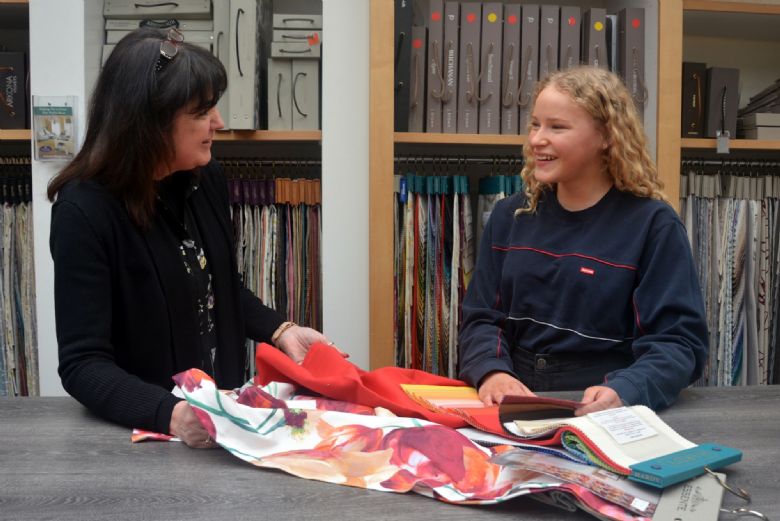 The national mood from the government is very much about how we plan a rich and diverse curriculum that equips students for life, not just exams, and to me, this means that work experience is a vital component of the curriculum offered at the College. To this end, we successfully slotted our two weeks of work experience in just before the February half term and all 138 students went out, with 105 going to privately sourced placements and 33 going to placements found by the College. Beverley Brown our Work Experience Co-ordinator, did a truly amazing job of not only sorting the huge logistics that go around organising such an experience, but also worked so hard with so many individual students, who given half a chance would not have had the confidence to see the process through and opted to stay in College instead. The fact that all students went out and 137 of them completed the full two weeks is absolute proof that if we say we can; then we can! What I would like to do is just share with you some of the comments that were made by the students and by the employers at the end of the experience, so you can see why we believe so strongly in this aspect of our curriculum and the resilience it helps to build in our learners:
Student quotes:
"I learnt that there are a lot of different jobs that all need to link together to keep a workplace running." - Josh.M
"For me, work experience helped confirm what I would like to do after I finish school. Whilst I was there I picked up basic Makaton signs and learnt about levels of responsibility that come with the working world. This has helped me realise many of the challenges I will probably have to face in the future and has provided me with the experience to overcome them." - Lauren.R
"I learnt more about teaching and how hard it actually is to be a teacher. I also learnt how to be more independent in my work." - Ellie.C
Employer quotes:
We feel that Tyrin has really excelled and put in a lot of hard work whilst on his placement. His teamwork skills are excellent, and he has been able to communicate well with all of the staff. He has used his own initiative during the day on numerous occasions and we feel that he will be a great asset to any College or employer in the future." - Woodcroft Pre School
"Ellie has been a pleasure to have as part of the team, she is bubbly, enthusiastic and has great attitude and commitment to her work. She developed in confidence and has clearly made the most of her time with us. We would love to have her back at any time." - The Mary Rose Museum
"It has been a pleasure to have Harry as part of our team over the last 2 weeks. At the start of the placement, he told me he wanted to be an engineer when he finishes his study and I very much hope that his experiences with us have cemented this desire. Harry has shown enthusiasm and a constant willingness to learn. I am certain that with his attitude and personality he will excel at whatever he chooses to do in the future." - Pall Manufacturing UK LTD
I am so immensely proud of how all our Year 10s ultimately approached their work placement and grabbed this opportunity to really build on their skills and their confidence in situations that for many were completely outside of their comfort zone. Hopefully, it has given them the real self-belief that they can and will be very successful in their chosen field of work in the future, and there is everything to play for!
Over the February half term, we had the ski trip to Austria, with many students going skiing for the first time ever. As posted on the College Facebook page, the staff who were there with the students were left in awe at the ongoing positivity and ebullient resilience of the students, who kept working at the skills over and over again, to grow their confidence and be able to competently ski down some tricky red or even black runs by the end of the week. Again, we see in action the phrase; if I think I can, then I can and for some of these students the success they experienced on the ski slopes can now hopefully be a lesson for what can be achieved in the classroom with the right positive mindset! My huge thanks go out to Mrs Poulter who organised the trip so well and to the other teachers who went along and therefore enabled so many students the extra-curricular experience that will build the richness of their overall College learning.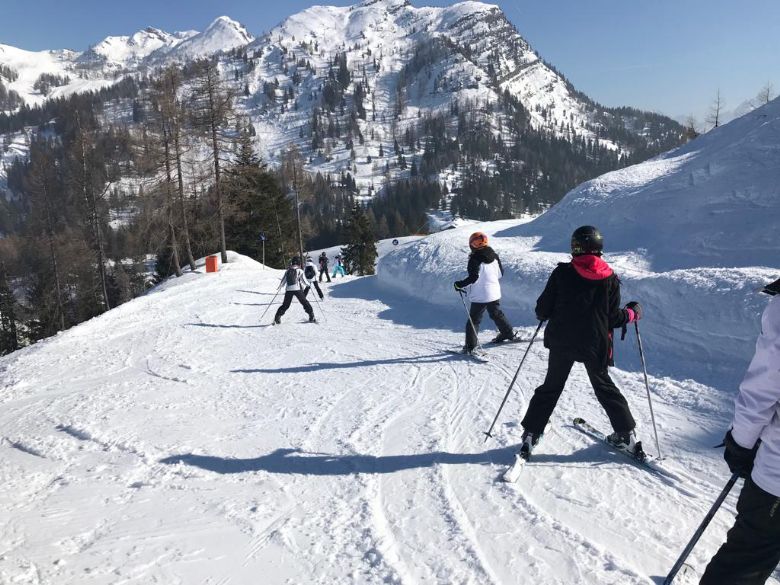 Finally, in this last week on the evening of Tuesday the 26th we had the Year 10 and 11 Music performances at the Spring in Havant. As part of the RSL Music course that we follow at Key Stage 4, the students have to do a live performance in front of an audience. Mr Jones ensures that all the Year 10 music students get the opportunity to perform alongside the Year 11s who are performing their final finished set for the last assessment. I went to this, for the first time last year and was blown away by the talent of some of our students. This year, if possible, was even better again for two reasons.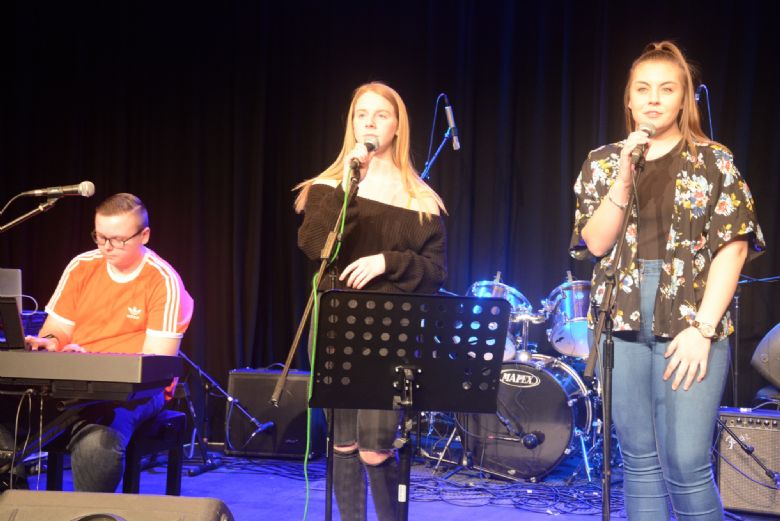 Firstly, all 4 of the Year 11 sets were outstanding. It was evident that the students had rehearsed and rehearsed; had taken on board feedback given about their individual performances within each piece and had built on their own experience of performing at the Spring Gig the previous year. The progress they had made from then to now, is truly brilliant. Secondly, the Year 10 performers profoundly moved me because of the courage they all showed, and the potential demonstrated through the quality of each performance. For me, watching the Spring on Tuesday night is why we do the job. As educationalists, we are committed and passionate about growing the potential and skills of children, through facilitation and opportunity. Seeing the courage, resilience and ultimately the progress of all the students on Tuesday night is a real testament to the learning and ethos of Crookhorn. Well done to Mr Jones and all the students who were involved.
If we believe we can, then we can'
… and I am one proud Headteacher!