Class of 2018 GCSE Exam Results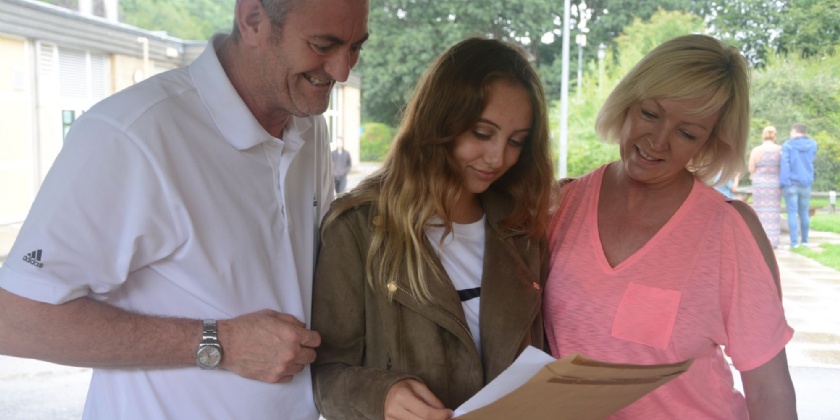 Congratulations Class of 2018!
Best ever % of students achieving a 'good' pass at GCSE English and mathematics.
Highest ever performance of 7-9 in English and Mathematics.
In spite of the added rigour in the exams students at Crookhorn College have excelled with some top end grades and 16 grade 9's achieved overall.
Performance in Maths and English remain strong. Nearly a quarter of all our results in English are grades 9-7.
The % of the good pass has improved this year as has the progress in Maths and Science.
We are so proud of how well so many of the students have responded to the tougher, more rigorous curriculum and resulting exam regime. What is clear from these exam results is that you have to work really hard to achieve the pass or higher grades.