College production of Teechers gets an A+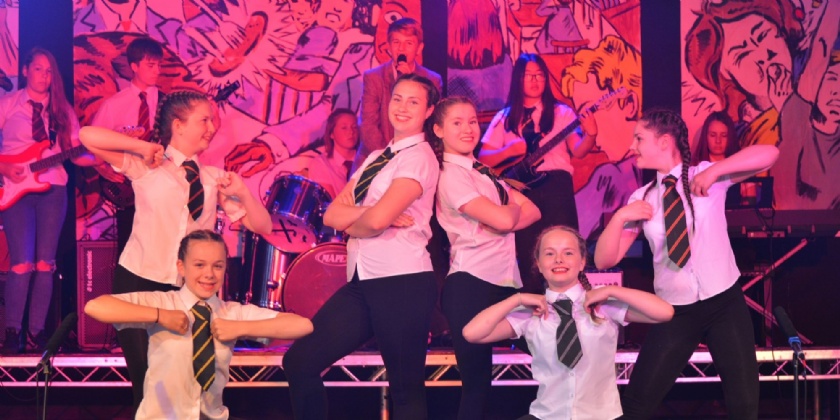 This week the Creative Arts Department put on a show with a difference. In a break from tradition, a play was combined with live music and dance to create the spectacular which was Teechers.
Written originally for only three actors, but transformed by the team into a multi-disciplined production for over 80. Huge amounts of effort went into all three disciplines in separate rehearsal processes, only coming together for the first time on stage on Monday. The whole cast, supported by a vivid backdrop and light show, gave their all to produce a fantastic performance, which highlighted the amazing talent our students have.
The Creative Arts departments would like to thank everyone who came to support the show.