Students enjoy a luxury camping adventure to Picardy, France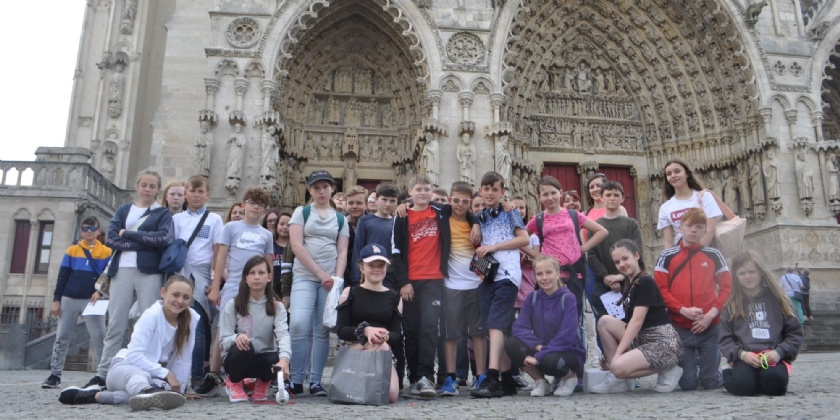 On Friday 21st June, thirty-four students set out on a four day, luxury camping adventure to Picardy, France organised and led by Miss Bishop.
The trip included a wide range of both cultural and outdoor activities and gave students many opportunities to practise using French in real-life situations - they certainly did not fail to impress!
They milked goats at La Chèvrerie du Moulin, spent a morning carrying out research and shopping in Amiens, tried their hands at rifle shooting, crate stacking, the obstacle course and raft building and had a fascinating visit to the WW1 Wellington Tunnels. The evenings saw the group competing in Château Olympics, team games and a quiz night that was tense, to say the least! The visit concluded with a firm favourite as students learned how to make bread and croissants with Bruno the Baker (no pressure to get those ingredients right!).
With a group of enthusiastic students, good sports, great company and beautiful weather throughout, a thoroughly enjoyable and memorable trip was had by all.
A big thank you to Mrs Poulter, Mr Russell and Mr Elvy for giving up their weekend to make this possible!