​​​​​​​SPOOKY CELEBRATIONS AT COMMUNITY ACTION DAY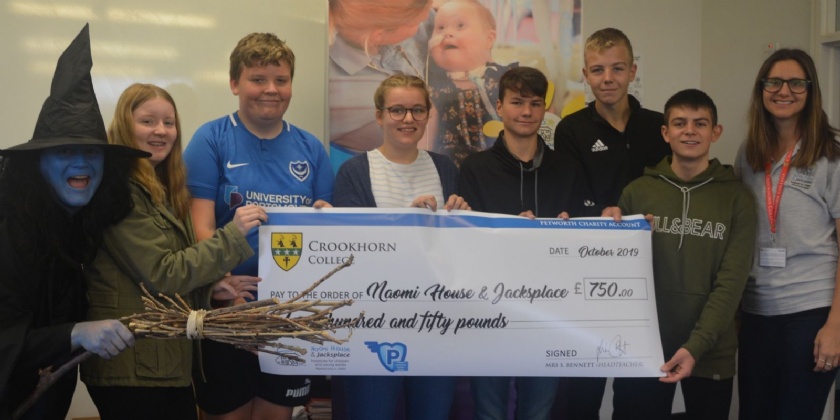 To mark the end of the autumn term the whole College has been busy fundraising, as part of Community Action Day. Students set up their own stalls selling sweets and drinks in their break times to raise money for their individual House charities. Each House's Enterprise team also organised unique events that students and staff could participate in.
As well as this, representatives from each of our four House charities; Help For Heroes, Naomi House, Hannah's Holiday Homes, and The Rainbow Centre visited the College today and spoke with our Year 8 students about the work that they do at the charities and how Crookhorn's fundraising has helped.
During the day students that are part of their Houses Enterprise Team also got to present a cheque to their charities for the money students and staff had raised last year.
In total, the College raised £3,150 for the charities.
The fundraising day was a brilliant success with some students (+ Mr McGinley, our History Witch) even wearing their own spooky costumes, in celebration of the October Halloween season.
Well done everyone for your hard work and kind donations. We wish you all a safe and enjoyable half-term break.