Crookhorn visits the London Science Museum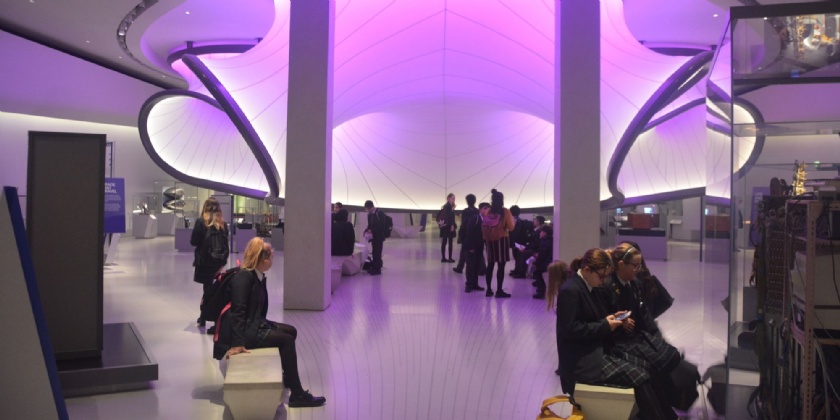 Today, forty-four of our Year 8 students excitedly coached north to spend the day at the London Science Museum.
There students got the opportunity to explore the many exhibits and interactive galleries freely. Starting on the ground floor Crookhorn first explored the museum's extensive space gallery, which included real Moon rocks, satellites, and rockets; before coming face to face with a model of the BepiColombo, the ESA's first-ever spacecraft set to explore Mercury.
From here students discovered what makes them unique and how their genetics and upbringing shape their identity; in the thought-provoking and hands-on exhibit, 'Who Am I'.
After this, they ventured to the final floor of the museum to check out their extensive collection of British and international aircrafts, which were part of a stunning aviation exhibit.
Lastly, students got to visit the WONDERLAB, a room filled with hair-raising live science shows and interactive experiments. There our young scientists could see lighting strike in a Tesla coil, travel through the universe under a canopy of stars and interacted with a live chemistry lab.
Science teacher and trip coordinator, Mr Bailey said: "The science museum in London is able to put the face of wow on our students, with loads of fascinating exhibits giving the students a close look at real-life examples of the science behind science. All our students on the trip were extremely engaged throughout the day and represented the College impeccably".