Introducing the Challenge Award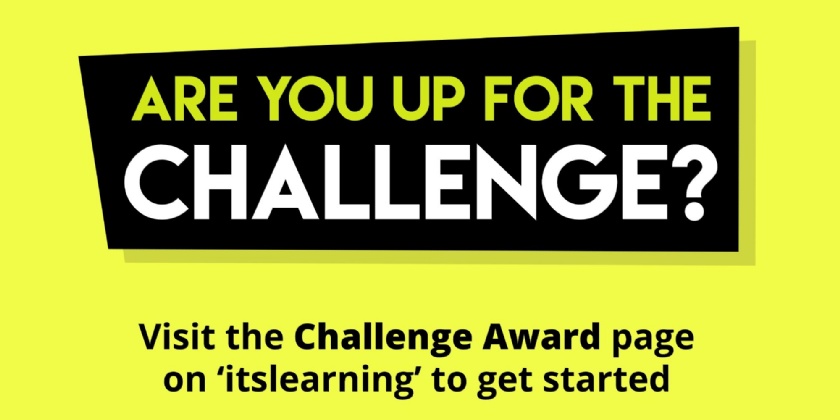 Last year the College relaunched our Stretch and Challenge programme, by introducing the Challenge Award; a series of extra-curricular activities that are designed to encourage additional learning opportunities to those who seek the pursuit of excellence.
Each of these activities are based on a different learning subject and range from focusing on independent research, taking part in debates, looking into current affairs to implementing their own training plans and performances.
During the lockdown, we have seen a huge number of students taking part in these additional challenges and we are really pleased with the quality of work that you have submitted. Last month saw a record number of students sign up to take part in the Challenge Award, with the largest number of certificated and badges being awarded to date.
For anyone that hasn't started theirs yet, we encourage you to visit the Challenge Award page on 'Itslearning' and sign up. Each challenge that you complete are awarded a certificate, and after you complete your first three challenges you are awarded a Challenge Award badge. You can tackle each challenge in any order you wish and at your own pace. There's a huge variety of tasks to take part in, ranging for book reviews to baking, so there's something for everyone.
Do you have what it takes?
If you would like to take part in the Crookhorn 2021 Challenge Awards follow these three easy steps:
Step 1:
Select the challenge that you would like to participate in from the Challenge Award page on 'Itslearning'.
Step 2:
Message Mrs Maun on 'itslearning' letting her know which challenge you have selected.
Step 3:
You'll be set the relevant Challenge Assignment from the Challenge Award course. Complete the challenge using the information provided and submit your evidence via the assignment.