Fort Nelson Poppy Sculpture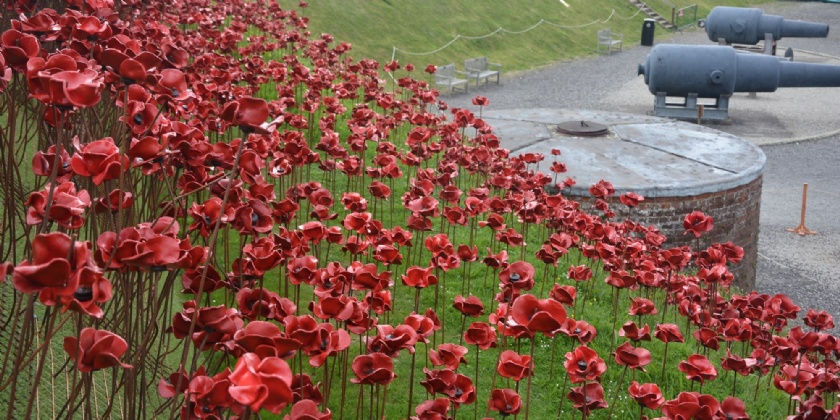 This morning Crookhorn College took a number of students to visit Fort Nelson, to look at the recently installed Poppy cascade sculpture and to explore the meaning of remembrance and the significance of the Poppy. There they discussed the original sculpture which was on display at the Tower of London and how each Poppy represented the life of a serviceman killed in WW1.
Each of the Poppies used to create the enormous wave are handmade and portray the life of someone who was somebodies Father, Brother, Son, Nephew or Uncle. During the trip, Mr Weaver, who is a veteran shared with the students a personal story about his family of how his Grandfather was one of nine boys who all went to war in 1915 and how he and his younger brother were the only two who came home. This personal account resonated with our students and helped them understand the severity and sacrifice people go through, during wars and conflicts.
The students were then asked to write a poem as a response to seeing the sculpture as part of their assignment. The students that attended today's trip gained a great deal from the experience from visiting Fort Nelson and exploring the symbolism of the Poppy.
Thank you to Mr Weaver and Mrs Nailor for organising today's excursion.