Parliament Week at Crookhorn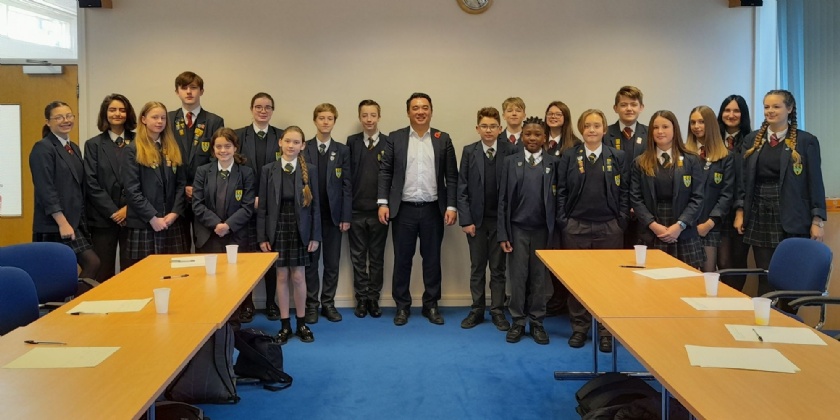 On Friday lessons 1 & 2 twenty students from years 8-11 Spent an hour with Alan Mak MP as part of Parliament Week. The students had a session with Mrs Masson before their meeting to explain the role of an MP and discuss some contemporary issues. They were then given 20 minutes in mixed-year groupings to create questions.
We had questions ranging from the general 'How did you get into Politics?' to more specific questions on Nuclear energy, votes at 16, availability of GP appointments, and Climate change. All the students were respectful and had just the right level of challenge in their questions. We may have some budding politicians of the future!