Curiouser and curiouser - Year 11 Virtual Trip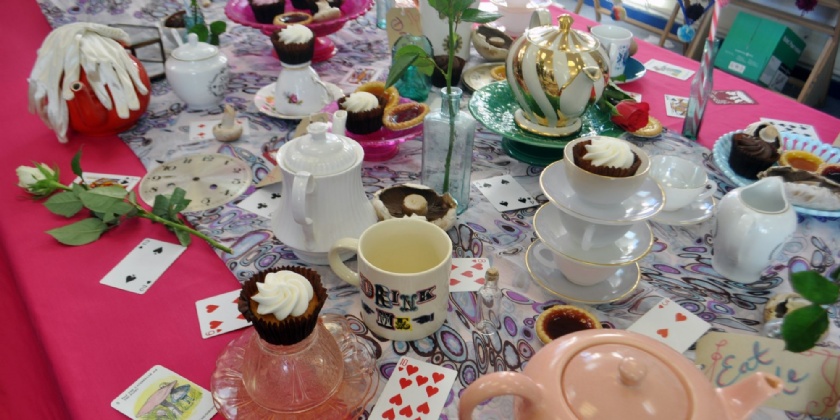 Today our Year 11 art & textiles students got to tumble down the rabbit hole as part of a mind-bending interactive 'virtual trip' into the world of Alice in Wonderland.
Created by our Head of Art, Mrs Pitassi, their classroom was transformed into the Mad Hatter's tea party, where students got to explore the works of Lewis Caroll and the artwork of Sir John Tenniel as part of their Story Telling Mock exam.
Vintage teacups, pocket watches, and a variety of knickknacks were all used meticulously to set the scene and help immerse our students into a world of unapologetic, brain-expanding curiosity.
During the day students got to create their own Alice-inspired collages of Victorian illustrations, either using fabric and coloured inks or with a new layered printing technique created by Mrs Pitassi. Each piece created was directly inspired by artist Kristjana Williams and the hand-painted cels used in the Disney animation.
All our Year 11 students agreed that today's virtual trip into the world of Alice in Wonderland was a inspiring and engaging experience.
"It was a wonderful experience - learning from the original source to various portrayals in media over time, it gave us all a beautiful insight into the fantastic mind of Lewis Carroll and his creation."


Mrs Pitassi said that the day has been so rewarding and worth all the hard work. Getting to see our students interact and engage with the exhibits has been so fun and amazing.