A showcase of talent at the Winter Show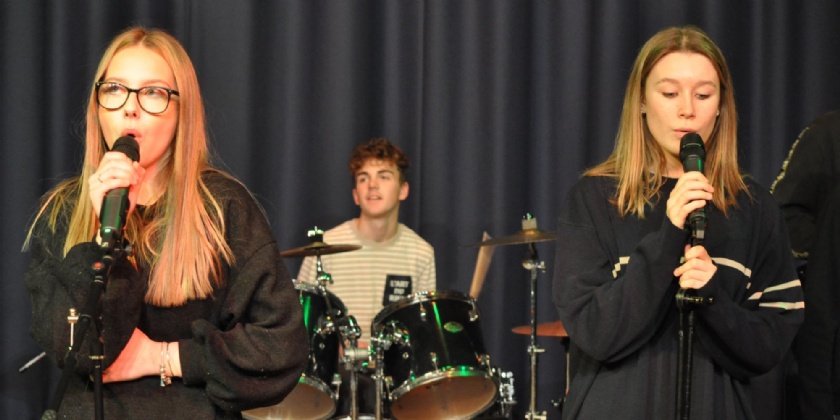 This week Crookhorn College hosted our annual Winter Show, where our Year 7 audience were treated to a spectacular array of live music acts and dance performances.
The dance performances were as always, spectacular, showcasing a mix of complex and dynamic pieces choreographed by our students. As well as this a wide variety of musical acts performed, from solo singers, duets, as well as our College Rock Choir covering a number of songs including Guns N' Roses' 'Sweet Child O' Mine'; Crookhorn put on a fantastic show.
The Winter Show was a thoroughly enjoyable event to witness, and the Creative Arts team would like to thank our Year 7 students and staff who came along to support the show.
"A massive thank you and well done to all the students involved in performing at the Winter Show. All your hard work and effort has paid off as that was a fantastic show and although different to our original plan, you were all amazing. You should be very proud of yourselves, because I definitely am!"
"All dancers did extremely well in showing their commitment and resilience in rehearsing and performing the winter show which was different to our original plan. The dancers showed professionalism and teamwork when rehearsing, helping one another get ready for the show. I am extremely proud of the rapport and dance team we have built so far, and I am looking forward to future shows at Crookhorn."
This year's Winter Show showcased some of the phenomenal talent our students have and hopefully has inspired our Year 7 students to participate in future productions and shows.
All our tremendously talented students that were involved in the production should feel extremely proud of their achievements. The level of commitment and dedication to their rehearsals and performances blew everyone at the College away.