"The world's gone French" Zut alors! Qu'est-ce qui se passe?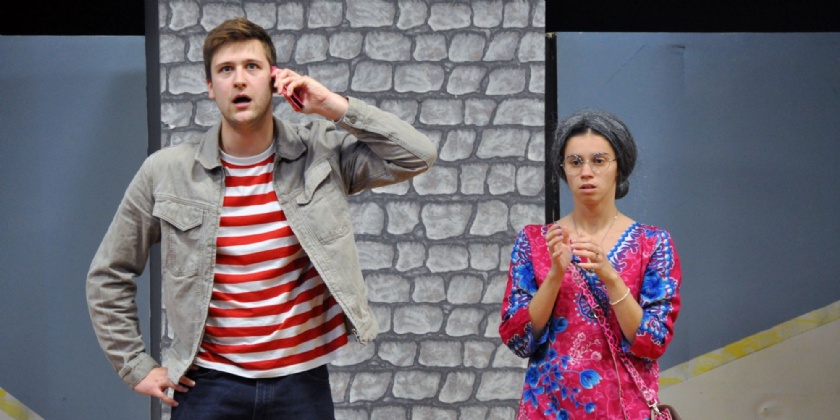 On Friday 10th December Crookhorn welcomed the Onatti Theatre Company to the College to perform to our Year 7 and 8 students "The world's gone French" Zut alors! Qu'est-ce qui se passe?, a KS3 bilingual play which aims to increase confidence in language learning and builds on known language while introducing new key words and phrases.
It told the story of Kieran, a young boy whose mother buys a magical jigsaw puzzle of the world from a charity shop, only to find there are some pieces missing… Suddenly Kieran is surrounded by family members who all seem to be fluent in French. What's happening? What's the connection between the missing pieces? Why is Kieran's granny suddenly fluent in French? C'est un mystère…
Onatti plays are always entertaining and pitched at the right level and with the support materials provided allowed teachers to prepare their classes before the performance. Students were kept entertained by audience participation and the bilingual and visual aspects of the play meant that it was easy to follow.