Dance Taster Day at HSDC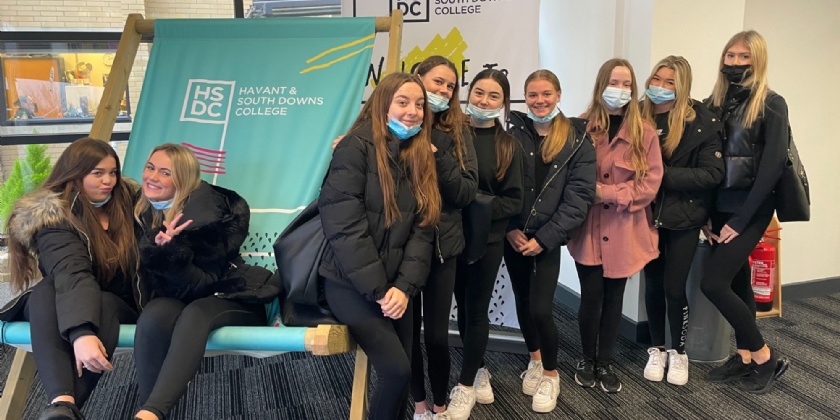 Today the College took nineteen Year 10&11 GCSE dance students to HSDC to take part in a Dance Taster Day.
Students participated in two bespoke workshops. First, our students sampled a commercial/street style, inspired by '00s movies like Honey and Step Up; which introduced our dancers to moves like the 'Michael Jordan', the 'Cabbage Patch' and the 'A-Town Stomp'. Our dancers picked up the choreography quickly and were able to incorporate it into their routines, while expressing their own individual styles.
Next was jazz where our students got a crash-course in adding style and flair to their movements. This workshop Inspired our dancers to add extra 'sass' into their steps with movements and turns you'd see on Strictly Come Dancing and in movies like Flashdance.
To round out the day we had the privilege to watch a HSDC live production of 'A Night At The Movies' - a dance medley performed and choreographed by their full time Year 1&2 dance students. The performances were electric, with nineteen different routines, each themed around a blockbuster movie. Our students commented on how enthusiastic and professional all the dancers were. The showcase culminated with two numbers that incorporated some of the signature moves that our students had learnt in their workshops earlier in the day.
The Taster Day was brilliant and has given our students an insight into the pathway they can take if they wish to pursue dance and performance in further education. Thank you to HSDC for hosting the event.