Forensic Science workshop with Bournemouth University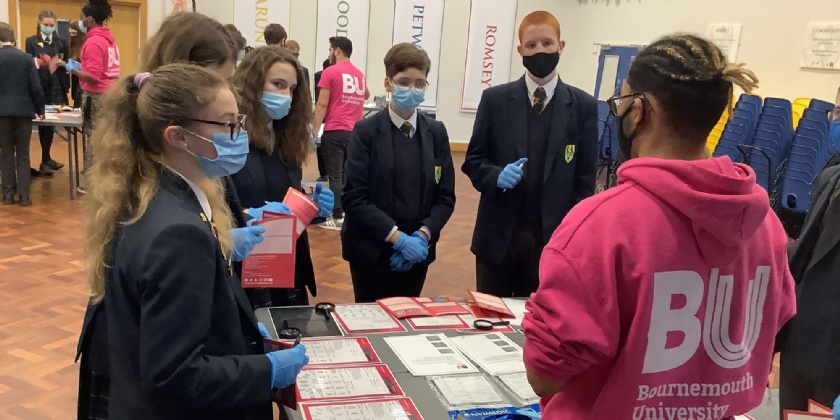 Today Year 9 students put their analytical and forensic skills to the test to solve a fictional murder, as part of the forensic science workshop hosted by Bournemouth University; 'Who killed Rip the Pig'.
Just like in a real-life crime scene, students when tasked with analysing different forms of evidence in four different fields of forensic science; document examiners, fingerprint analysts, forensic biologists, and footprint/shoe mark analysts.
From each scenario, students had to conduct a series of comparative tests and decipher who they thought the killer was, in the same way, that real Crime Scene Investigators (CSI's) would.
Today's taster session is part of our plan to raise awareness of STEM opportunities within the College and links to careers in higher/further education.
The event concluded with the ambassadors from Bournemouth University explaining which course they had chosen at the university, giving our students an insight into the types of career choices that are available to them.
Thank you to the students and staff from Bournemouth University for hosting such an enjoyable and engaging event.