Christmas Cinema rewards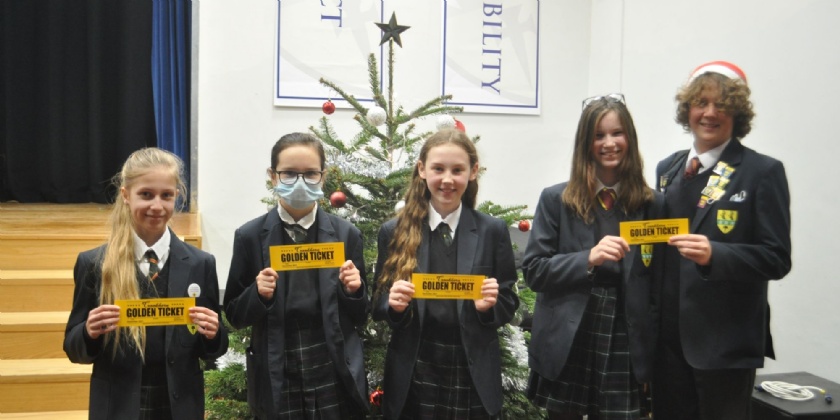 This week over two hundred students took part in the 'Christmas Cinema' - a rewards event organised by our Assistant Heads of House to recognise students that have achieved highly over the last term.
The Christmas Cinema took place in the main hall where students got to reap the rewards of their hard work and enjoy watching a Christmas movie of their choice projected onto our presentation screen. This year's popular picks went to Nativity! starring Martin Freeman and the cult Christmas classic, Elf.
Admission to the Christmas Cinema was issued to students that achieved their Bronze certificate, by accumulating over eighty commendations; awarded by staff for academic excellence, either in effort, for the quality of a particular piece of work, contribution to a discussion or for an outstanding homework submission.
Everyone that attended the events that took place over two days had an amazing time. Special thank you to our wonderful Assistant Heads of House for organising the Christmas Cinema.