Dance Live! 2022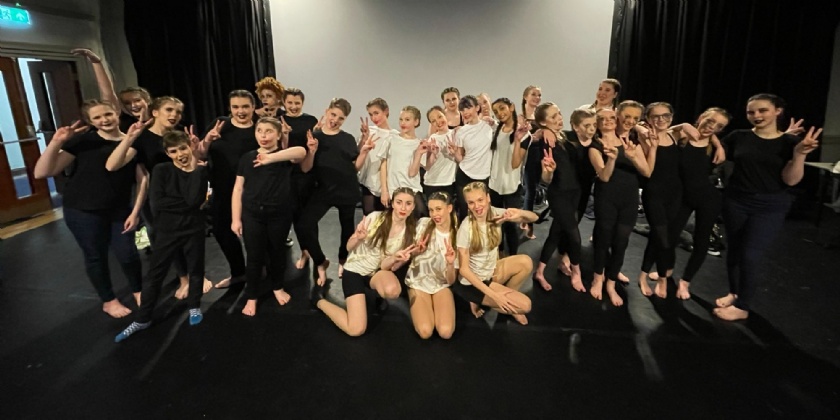 Last week saw thirty Year 7-11 dance students (+ 3 crew members) travel to Portsmouth Guild Hall to compete in Dance Live! a KS2-4 (+further education) dance competition against eight local schools.
Our journey to the stage started in September with an open audition for all Crookhorn students at any ability level to sign up and participate. From there students rehearsed after school and produced and recorded their LED screen content and behind-the-scenes videos, led by our Dance Coordinator, Miss Grundy.
Our theme for our performance was 'Odd One Out' which explored the story of Jesy Nelson, who after winning X-Factor in 2011 (as part of the group Little Mix) was bombarded with hate and slander on social media. The performance incorporated four main dance pieces themed on cyber-bullying, body confidence, depression and happiness & acceptance, which highlighted the different emotions and struggles that Jesy was facing at the time.
Students arrived at the Guild Hall around 12pm enthusiastic and ready to showcase their talents. After two onstage rehearsals and a warm-up it was time to go to our green room for hair, makeup, and costuming, before the doors opened at 6pm. Getting everyone ready on time was like a military operation with all students and staff helping out.
The show promptly started at 7pm to a sold-out audience of parents, friends and school staff coming to support the array of talent on the stage.
Crookhorn's performance was phenomenal. The Head Judge commented on the emotional and powerful theme of their piece, their clever use of acrobatics and technical moves and how the music choices perfectly complemented their performance with their LED screen elements.
Despite a fire alarm sounding during our student's set, our dancers were unphased and carried on in a professional manner. Backstage our team was given the opportunity to redo their performance and close the show. Unanimously, our student chose to go back on and were eager to perform again, showcasing the determination, grit and resilience Crookhorn students have.
All our students agreed, Dance Live! was an amazing experience and are exciting to sign up and compete again next year!
"I am extremely proud of all the students who stayed committed and resilient right up until our performance day. We had an amazing and supportive team who despite having plenty of challenges pulled it out the bag on the day! I am already thinking of next year and would hope those who enjoyed it will come back again and spread the word to other students who would like to represent the College."