The School of Rock (and Roll)! Musical Showcase at The Spring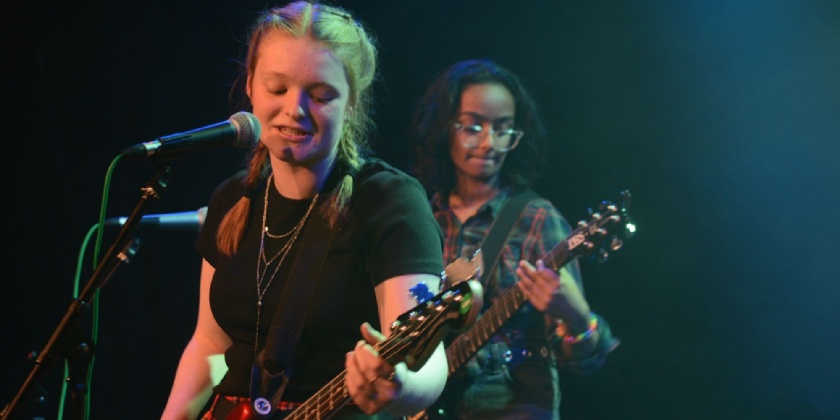 On Monday evening this week twenty-seven of our Year 10 and 11 music students performed live to a packed audience as part of an incredible musical showcase at The Spring, an arts and heritage centre in Havant.
The evening aimed to give students the opportunity to perform in a specialist venue and experience working with sound engineers, venue management and technicians; giving them an authentic experience of being a musician. It was also a particularly important event for our Year 11 music students, as the videos of their sets will be submitted as their final practical exam.
Students performed a diverse range of songs, including renditions of tracks by artist like Billie Eilish, Ed Sheeran, Kings of Leon and Rage Against the Machine.
Feedback from the audience after the event was extremely positive and our performers received many compliments on how natural they seemed on stage. The staff who attended the event were thrilled to see so many hidden talents displayed so confidently. Our students even received a standing ovation at the end of the gig for their collective performances.
Mr Armstrong, our Head of Music said: "I am immensely proud of the achievements of our fantastic Music students here at Crookhorn College. Monday evening was the culmination of several months of hard work planning, rehearsing, and preparing to perform at The Spring. All the students demonstrated a high level of musicianship, talent, and individuality whilst performing music from a varied range of styles."