Y11 Religious Studies students attended GCSE Enrichment session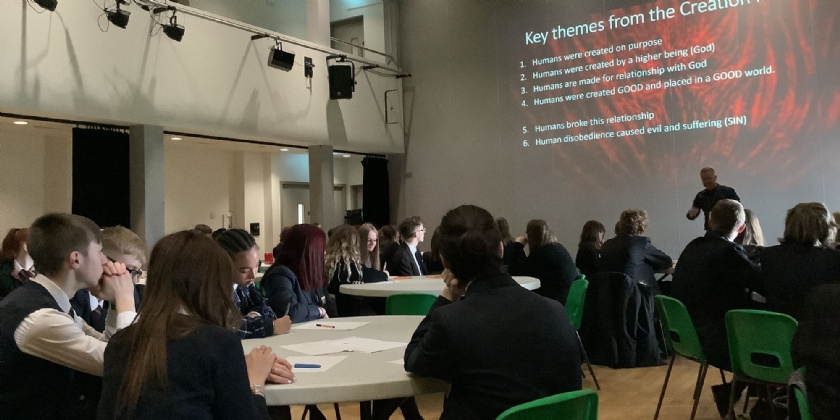 On Thursday afternoon, the majority of our Year 11 Religious Studies students attended a GCSE Enrichment session. This was organised jointly by Crookhorn College, Park Community School and Horndean Technology College.
We had invited Peter Radford to come and present to our students on a range on topics covered in the GCSE, covering key Christian beliefs, the nature of relationships in religion and issues of peace and conflict.
The students spent the afternoon listening to Peter's presentation and debating some controversial examples that he presented to them, such as is it ever right to kill? Are humans good or evil? and issues of homophobia.
It was amazing to see our students engage with some of the more challenging situations in the world and also get to grips with some complex religious thinking. They were a real credit to the school, with their focus and behaviour.
Some of the thoughts of those that are attended are:
"The RS enrichment session was very useful and allowed me to see a different perspective on religious views and the meaning behind them." - Devyn. B
"The enrichment session was very beneficial to enhance and develop my knowledge even further." - Poppy. C
Hopefully, the ideas covered will help the students add some interesting examples to their work, as well as deepen their explanations in the exam.