Supporting Childhood Cancer Awareness Month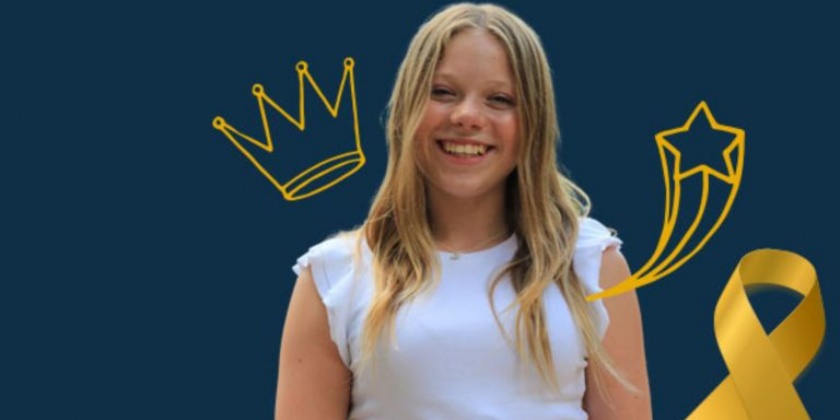 As part of Childhood Cancer Awareness Month 2022 the College would like to share the story of one of our amazing students:
Meet Eve. Aspiring dancer, lover of all things showbiz. And living with a cancer diagnosis.
Eve was diagnosed with craniopharyngioma, a type of brain tumour in 2019, at the age of 10. After suffering from terrible headaches, blurry vision, tiredness and nausea for months, she was relieved to receive the diagnosis so she could be "fixed" by doctors.
Her journey hasn't been easy. She's undergone major brain surgery, proton therapy, and has to live with the tumour for life. She has to make regular visits to the hospital, have MRI scans to monitor the tumour and inject herself daily.
But thanks to advancing treatments and the support of those around her, she is a happy 13-year-old with an incredible zest for life.
Eve dreams of being a dancer, but three years ago, a brain tumour diagnosis almost put an end to her hopes for the future. This #ChildhoodCancerAwarenessMonth, Children with Cancer UK invited Eve for a magical day of dance where she got to explore her dreams of becoming a professional dancer, meet Strictly's Arlene Phillips DBE and visit the legendary Sadler's Wells Theatre in London.
Please feel free to share her story and follow the link to donate to the Children with Cancer UK to help fund vital research so that one day, every child can dream of a future without cancer standing in the way.

https://www.childrenwithcancer.org.uk/about-us/childhood-cancer-awareness-month/