Proud to support Children's Mental Health Week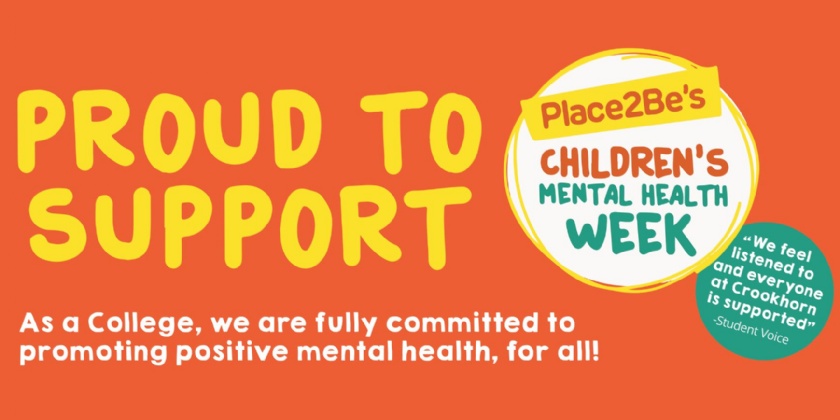 As part of the College's ongoing commitment to promoting positive mental health for all, this week we are proud to support Children's Mental Health Week 2023. This year's theme is 'Let's Connect' and so our focus on making space in our day for conversations about mental health very much continues.
In Tutor Time, students will be discussing a scenario where they consider the impact certain events can have on one's mental health, the part we can all play in supporting others and what more the College can be doing to encourage and support the formation of better connections for all. The 'Let's Connect' theme will also be covered in House assemblies and Place2Be's top tips for exploring the theme at home will be shared with all parents and carers.
Our main aim this week is to drive home the importance of us all making positive and meaningful connections and the great impact that this can have on our mental health.
#ChildrensMentalHealthWeek