Dance Live! 2023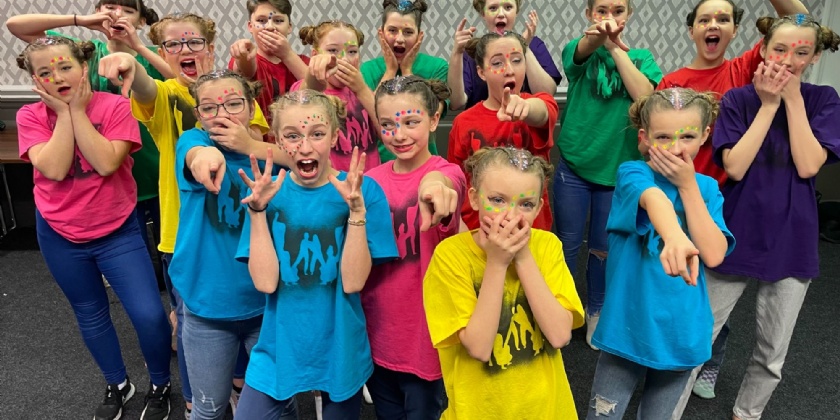 Yesterday saw 36 Year 7-11 dance students (+ 4 crew members) travel to Portsmouth Guild Hall to compete in Dance Live! a KS2-4 (+further education) dance competition against eight local schools and colleges.
Our journey to the stage started last year with an open audition for all Crookhorn students at any ability level to sign up and participate. From there students rehearsed after school and produced and recorded their LED screen content and behind-the-scenes videos, led by our Dance Coordinator, Miss Grundy.
Our theme for our performance was based around the paparazzi and explored the story of a fictional pop band called Sweet Sensations, who after gaining their claim to fame were bombarded with hate and slander by the media. The performance incorporated images on how the media can positively and negatively impact someone in the public eye.
Students arrived at the Guild Hall around 1pm enthusiastic and ready to showcase their talents. After two onstage rehearsals and a warm-up it was time to go to our green room for hair, makeup, and costuming, before the doors opened at 6pm. Getting everyone ready on time was like a military operation with all students and staff helping out. A huge "Thank You" goes to ex-student Keira Pinhorne for helping create all the amazing hair and makeup looks on the day.
The show promptly started at 7pm to a sold-out audience of parents, friends and school staff coming to support the array of talent on the stage.
Crookhorn's performance was phenomenal, with judges commenting on the impressive use of costuming and props, their clever use of acrobatics and technical lifts and how their LED screen elements perfectly complemented their performance.
Despite not placing in the top 3, Crookhorn was given an award for the best use of the LED screen and students and staff left the event with a great feeling of pride and accomplishment.
All our students agreed, Dance Live! 2023 was an amazing experience and are exciting to sign up and compete again next year!
Well done to all the students that took part.
Mrs Grundy, Dance Coordinator had this to say:
"I had an amazing day at Dance Live yesterday. I've seen such a massive improvement since last year with the overall standard of our dance and technical elements. We had a large amount of Year 7's who really showed their maturity with their first big performance for Crookhorn, and we also had quite a few of them in lead roles. The students were brilliant when getting ready and helping one another which really added to our costume and performance. When I finally watched the performance, I was so happy with how my vision came to life and I am thankful that I have a strong team of dancers and crew who were able to make this happen. I am extremely proud of everyone, and they should be proud of themselves too. I cannot wait for next year!"