A Showcase of hobbies, interests and talents.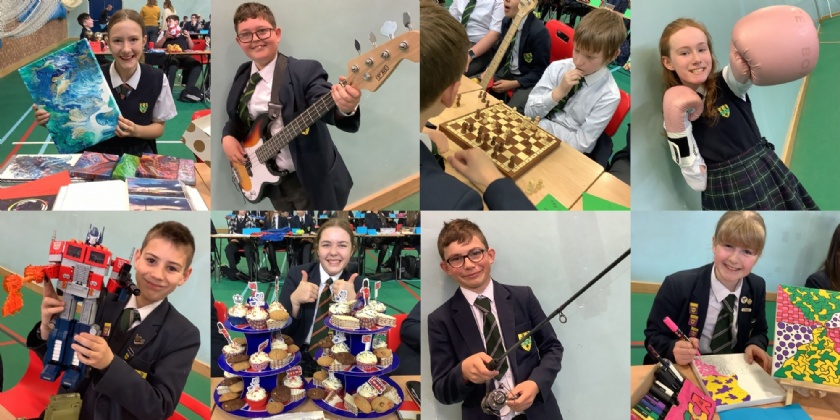 The atmosphere in the Sports Hall yesterday morning was electric, with our Year 8 students taking part in Hobbies and Interests Day; An event that showcases our students' many talents and passions that they enjoy taking part in, outside of College.
Students, staff, Governors and visitors were blown away with the variety of their hobbies and interests this year, with a huge collection of students' medals, drawings, sports equipment, and trophies proudly on display. It was a delight to see so many of our students put so much dedication and passion into their hobbies and were all excited to showcase and share them with their peers.
Whilst our Year 8 students spoke to our guests and visitors about their hobbies, our Heads of House and a selection of our new Year 10 Senior Team when around and spoke to all our exhibitors, and nominated five from each House to be recognised with an award. With so many amazing hobbies and interests it was extremely difficult to judge, but ultimately, it was Patryk in Petworth House who was awarded as the overall winner of Hobbies and Interests Day for his commitment and enthusiasm to his hobby.
Well done to all the students who took part this year and thank you to Miss Marriott and Mr Lemon for organising such a fun and unique event.
"It was fantastic to see the variety of hobbies and interests the students presented today. The passion and dedication of many of our students was outstanding. Year 8 were very receptive to questions and enjoyed talking to staff, parents and the Year 7 students. Thank you to all our Year 8 students for making it such a success." - Miss Marriott, Assistant Head of Romsey House