Year 11 Computer Science students smash 'Code Quest' competition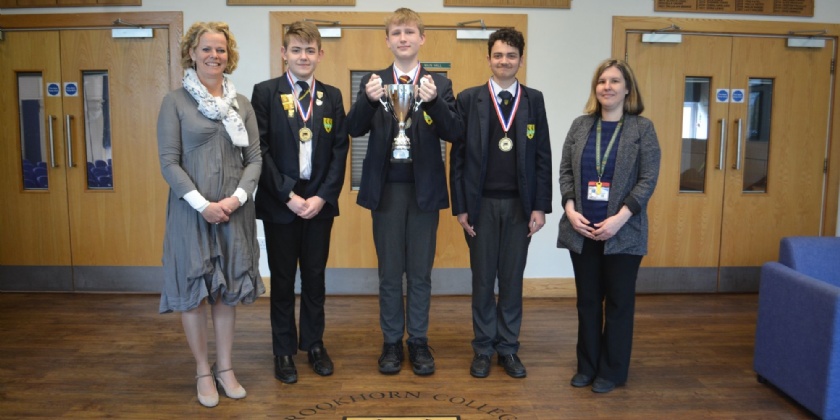 On Saturday 22nd of April, three of our Year 11 Computer Science students attended the Code Quest competition at Lockheed Martin. Code Quest is an annual computer programming competition where teams of 2-3 local secondary school/ college students each work together to solve problems by using JAVA, Python, VB.net, C, and/or C++ programming to complete the "quest." The problem set consists of 15-20 challenges created by Lockheed Martin engineers and computer programmers.
Our students were up against many different teams including several from Churcher's College, Bohunt School, Brookfield Community School, HTC & HSDC. The boys beat everyone in their category and were even promoted to the 'advanced' category which included older teams in further education. With a score of 135 points, they won the entire competition at the Havant site. This led to them each securing one week's work experience with the company this summer!
We are very proud of the hard work that Cory, Theo and Oliver put into winning this prestigious award, and we're delighted that they each have the opportunity of work experience in an industry that they are passionate about.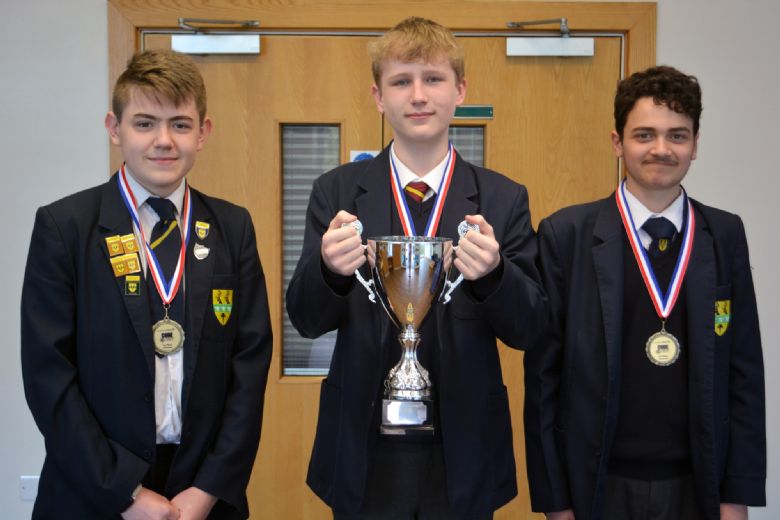 The students had this to say about the competition:
We entered the novice league of the Lockheed Martin Code Quest competition in hopes of trying our best and surpassing last year's score. We were working against the clock up until the last minute, with our most valuable problem being submitted and solved 30 seconds before the timer reached 0. After solving as many problems as we could, we felt confident that there was a possibility we could place in the novice top three. We were initially disheartened to hear that we hadn't placed, however, the advanced league's results were announced shortly after. Surprisingly, we had scored more points than any of the advanced teams and as such, we were promoted to the advanced league where we did not only make the top three, but also won the entire competition. Overall, it was a great experience, and we had a lot of fun. The challenges were difficult, but enjoyable; they definitely stretched us to think outside the box and employ a variety of tactics we wouldn't usually use. - Cory and Theo, Year 11
When I initially got offered the option of taking part in the competition, I was a little bit weary that it would be too difficult, but I think that through all the practice we did in preparation, we all felt very confident to go in and try our best - for ourselves and the school. It was a great opportunity, and the challenges really stretched us to think computationally, using our skills from class and that we had practiced. We are all so chuffed to have come out in 1st place for the Advanced league and are looking forward to progressing with work experience in Lockheed Martin during the summer, hoping that it will enlighten us on the work they do and help us with post-16 options. - Oliver, Year 11