Williams F1 Racing Enrichment Day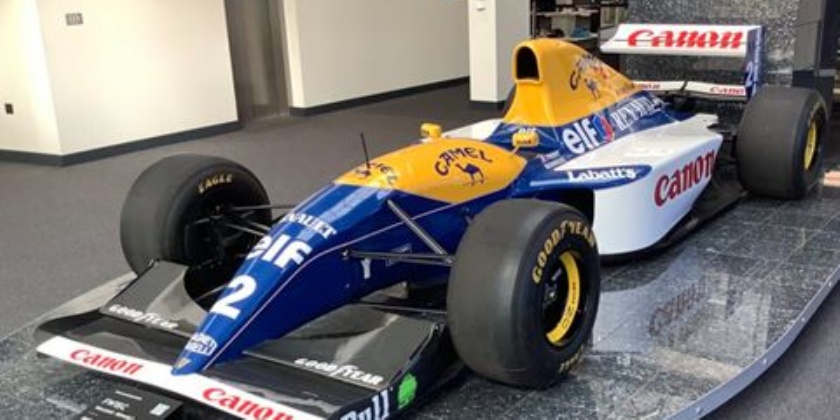 Our recent STEM visit to Williams F1 Racing in Oxfordshire was, once again, made by the excellent behaviour of our Year 9 Engineering students. Each and every member of the team at Williams positively commented on this. Miss Kitching best summed up the day, 'It was a fantastic opportunity for the students to see how the theoretical and practical implications of engineering come together in industry. Giving the students this broader understanding will hopefully inspire and motivate them in their classwork'.
During the day, he students programmed their LEGO Mindstorms EV3, refining the code depending upon the circuit, problem solved throughout, developed a team logo, calculated lap times and presented their findings to the group. They had an introduction to the history of Williams prior to a narrated tour of the museum, then after a driver reaction test enjoyed the F1 simulators. Alex Albon spent 10 hours yesterday on the Qatar circuit simulator, in preparation for this weekend's Grand Prix!
The day simply couldn't have happened if it hadn't been for the fantastic support of our Technology department, who all ensured that each and every student got the very best out of their day!
- Mr Morgan, Head of Technology