Year 8 take on the Next Generation STEM Challenge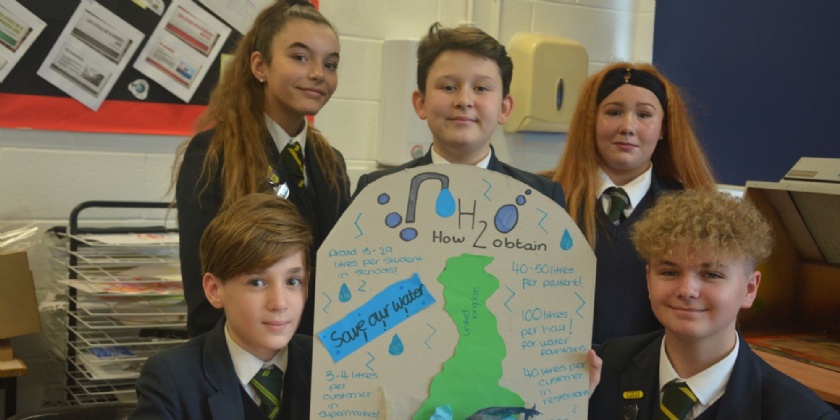 On Thursday the 6th December we held our inaugural STEM-focused 'Next Generation Challenge' Year 8 deep learning day here at Crookhorn College, the scenario for the day was based upon the impact of the dry summer on water distribution and the potential of a drought in future years in the Portsmouth area. 177 Year 8 students took part in three challenges each throughout the day from six that were running, the challenges focussing on Mathematics, Science, Engineering, Sustainability, Technology and Promotion of the problem.

Our Year 8 students were a credit to the College and outcomes of the day showed the true quality and quantity of work that they are capable of producing and the level of engagement was excellent.

The day was enhanced with five members of Trant Engineering staff volunteering to contribute their time, expertise and engaging resources, making a significant contribution to the day.

Prize giving celebrated the most impressive individual in each challenge and the overall 'House' winner 'went to the wire', with Goodwood and Arundel 'head to head'. The final review of the work assisted by Trant staff identified Goodwood as the winners.

The success of the day was a result of staff from all areas of the College contributing both their time and expertise to deliver engaging challenges. Additionally, staff from the wider team allowed the logistics of the day to run seamlessly.
What stood out most from the day was just how good our Year 8 students are, and their eagerness to engage in the diverse range of challenges is commendable.
We would like to thank the Engineering staff at Trant for all their help and support throughout the day. They put the challenge into an industrial context for our students and found their contribution enabled them to understand the individual challenges further deepening their learning.