Crookhorn Awarded Music Mark 2018/19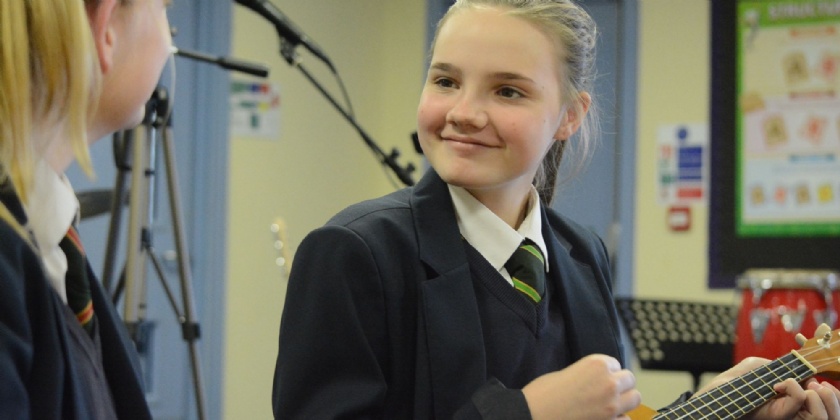 We are delighted to announce that Crookhorn College has this year been awarded Music Mark membership. This is following a nomination from Hampshire Music Service in recognition of our success in enabling all students "to access and engage with a high-quality music education."
Mr Jones has been working closely with Hampshire Music Service and a small group of subject leaders from across Hampshire on projects to improve the planning, delivery and assessment of Music across the county. This has resulted in Crookhorn students' music being used as exemplary work by HMS in their teacher training.
Music Mark is an organisation that works with the wider educational sector to improve outcomes for children nationwide and is supported by The Associated Board of the Royal Schools of Music. As part of the welcome letter, there was praise for Crookhorn's vision for the subject: "Your dedication to offering and delivering a broad and balanced curriculum is both welcomed and celebrated."