Crookhorn hosts Maths Feast 2019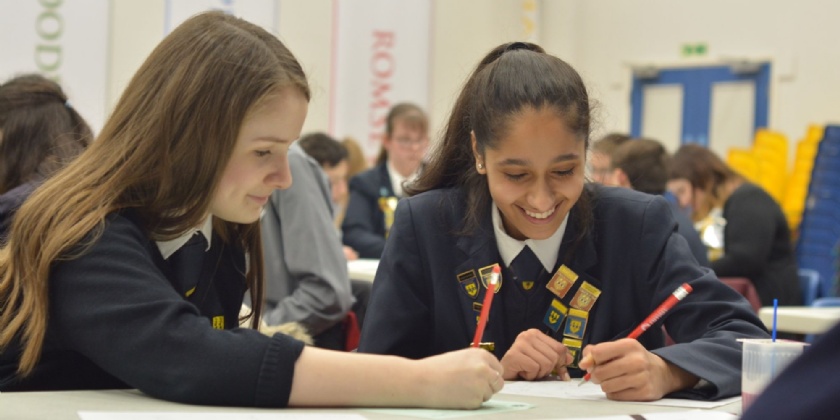 Earlier this week Crookhorn College welcomed Year 10 students from ten different local schools to participate in the Advanced Mathematics Support Programme competition; Maths Feast 2019.
The young mathematicians were tasked with answering advanced questions using Prim's Algorithm, exact values trigonometry and combinations and permutations, which are part of A-Level mathematics.
Students agreed that they found the competition challenging but enjoyed applying the techniques they've learned in GCSE mathematics to A-Level questions.
Crookhorn College's students were awarded and recognised for demonstrating great teamwork throughout the competition by the judges.
Well done to all the students that participated.
"I thought that today's competition was a valuable opportunity to apply our GCSE knowledge of mathematics to an A-Level standard of questioning."