Crookhorn students hone their leadership skills in the new forest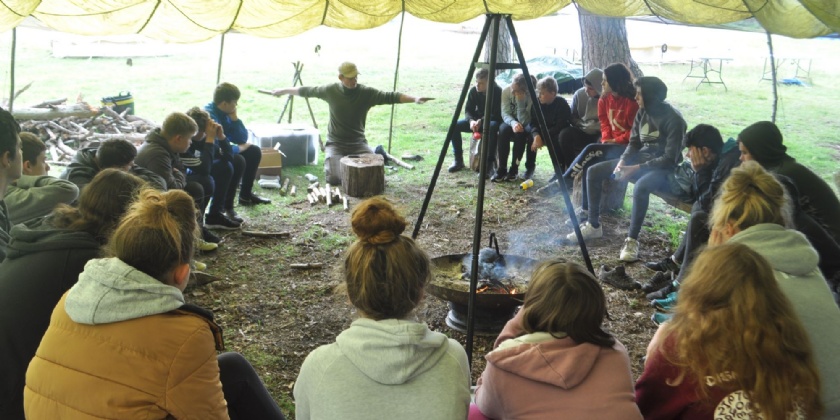 Friday 17th May twenty-three Year 9 students were taken by Mr McGinley and Mr King on the Crookhorn Leadership Camp, where in the wilds of the New Forest their skills of leadership, teamwork and overcoming fears were put to the test!
With 'back to basics' camping, they were issued with 24-hour ration packs and their first challenge was to plan & cook their dinners, before heading off for a nighttime hike and games in a remote area of the forest.
Day two started with a survivalist and bushcraft mini-course, building fires and cooking their meals. After lunch, there was a seven-mile cross-country navigation exercise. Despite being exhausted, the students were challenged to then build their own shelters, which weren't just for show - they had to sleep in them too! Dinner on Saturday evening followed a bushcraft butchery session that resulted in a very tasty monk jack deer stew and barbecue venison steaks, before students retired to their shelters for a night under the stars and the forest's canopy.
As ever, our students did themselves proud, took on every challenge, looked fear in the eye and wholeheartedly got stuck into this memory-for-life experience.