Students Honour D-Day celebrations with special commemorative presentation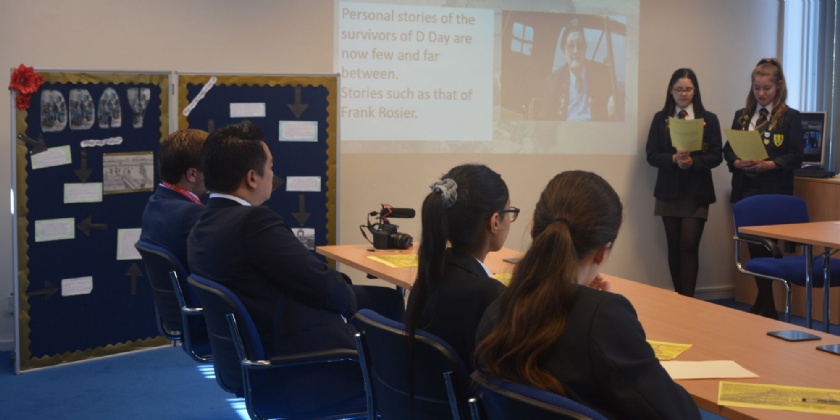 On Thursday 6th June, ten year-eight students created a presentation to commemorate the 75th D-Day anniversary which was presented to our local MP, Alan Mak.
Students wanted to remember all the lives that were sacrificed for our freedom today, As well as demonstrate all the ways we will show the respect and remembrance that they deserve.
The presentation included; stories from past soldiers, such as Frank Rosier; the history of D-Day and the Battle of Normandy (including the five beaches in Normandy: Gold, Utah, Sword, Juno and Omaha), what happened in 1944 in our local area and how we remember D-Day around Portsmouth.
In addition to the presentation, we also created a display board that showcased images of the event, drawn by some of our students; as well as key information about the training camps that were set up around Stakes Hill, Denmead and Queen's Inclosure, to prepare and train our soldiers.
A soldier who survived once said, "it was our today for their tomorrow…"
Article by Year 8 students Tianna.B, Keira.L and Karishma.M