Class of 2019 Prom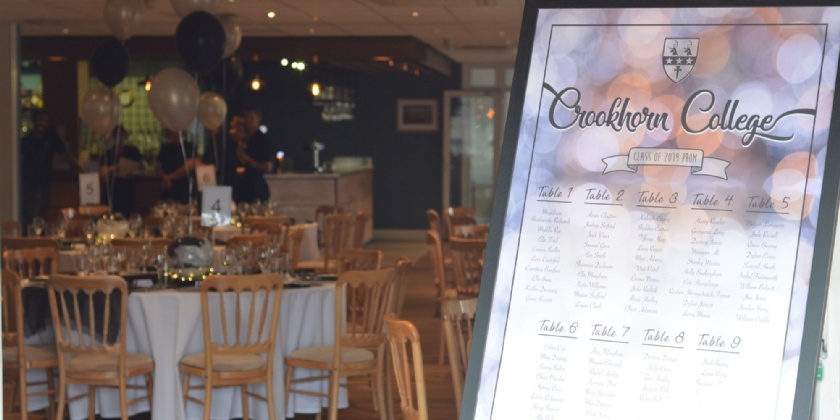 On Friday evening Crookhorn College said a final farewell to the Class of 2019, at their formal Year 11 Prom.
Held at the stunning waterfront Port House in Port Solent, students came in style and dressed to impress. Luxury sports cars, horse-drawn carriages and even a convoy of Mini Coopers were among the many ways they arrived at the venue; where they were greeted by their Heads of House and escorted in.
Throughout the evening students enjoyed a three-course meal, ice-cream and confectionery bars, instant print photo booth (with plenty of fun accessories) as well as a DJ and dance floor, where they got to let their hair down and celebrate with their friends. Overall, this year's Prom was a smashing success and a well-deserved celebration of our wonderful Class of 2019 students and their time at the College.
We'd like to thank all the teachers involved in making the Class of 2019 Prom so spectacular, with special mention to Mr Jones-Taylor and Mrs Poulter, who meticulously organised and coordinated the event and creatively crafted the table decorations, centrepieces and finishing touches that made the event a night to remember.